Our vision
Our vision for the state of North Rhine-Westphalia is that the structural and spatial integration of animal experimentation units in 3R centers will become a catalyst for innovation to reconcile urgently needed medical progress with the best possible animal welfare. For experimental research, direct and constant face-to-face exchange among all stakeholders is of key importance. In our view, the creation and implementation as well as conse-quent improvement of integrative 3R concepts is a central key to success.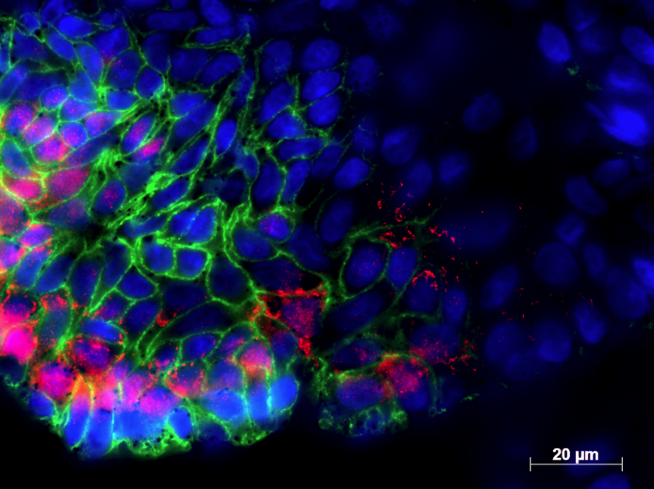 By creating and promoting 3R centers in NRW, we as the 3R Competence Network NRW want to specifically promote research, innovation and training in the 3R area. In doing so, it is important to us to directly involve the local network of animal welfare officers in the competence network. All eight partner sites contribute to the network with their respective focal points and in this way create new synergies among themselves. Another related goal is the promotion, coordination and intensification of direct communication channels at the individual locations in NRW and among each other as well as with the authorities (LANUV, veterinary offices) and the Society for Laboratory Animal Science (GV-SOLAS).
As the 3R Competence Network NRW, we create both the visibility and the critical mass for responsible and focused local as well as statewide public relations. We also see our task in objectively informing about animal experiments and progress in the field of "3Rs" and in entering into an objective public discourse with society and politics.
Membership
Membership in the 3R Competence Network NRW is open to all interested persons from research and teaching as well as animal management, administration and communication of the eight partner sites and its associated partner institutions.